Book an Appointment
Please take a moment to complete the form below
and we'll get in contact just as soon as we can.
Disclaimer? Any footer text required?
01. H line
Beautiful continental styling.
H line collection
Our true handleless kitchen ranges are available in a beautiful selection of colour and finish palettes.
Explore handleless kitchen ideas below to find a design you'll fall in love with.
Our wide selection of finishes and colours, combined with a choice of 28+ handle rails means it couldn't be easier for you to express your individuality.
H line design features
"BEAUTY IS MORE THAN SKIN DEEP"
Our programme of key kitchen design features will ensure that you fall head over heels in love with your new kitchen. Here's just a few of our favourites.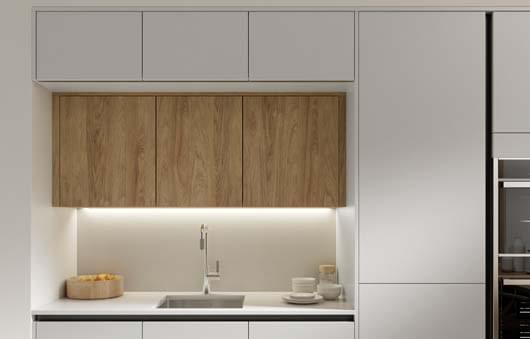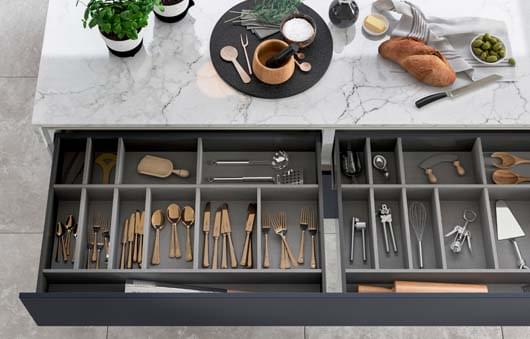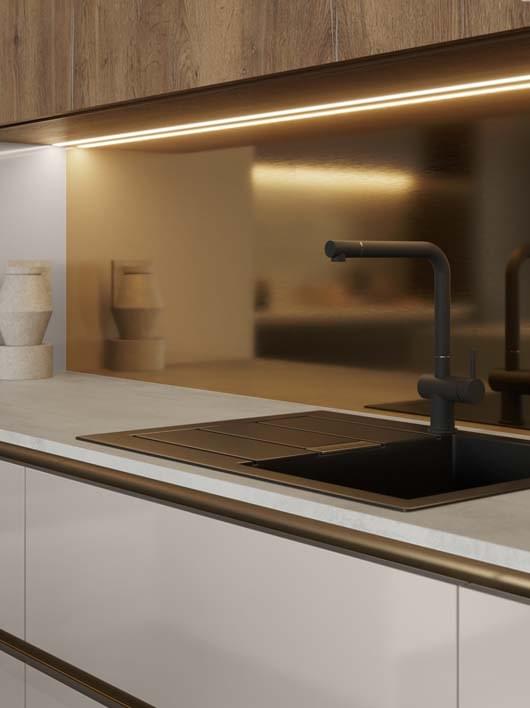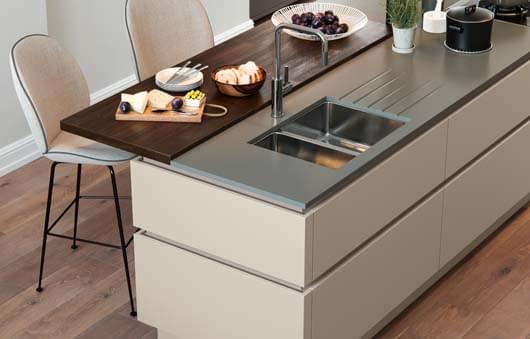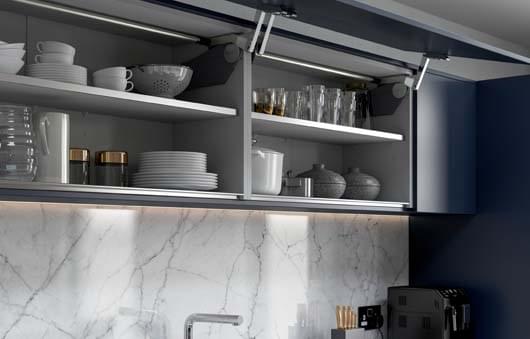 All we can say is a big thank you
The kitchen looks great, just like new now and we are really pleased with how it has turned out. All we can say is a big thank you to you all, especially your fitter who is a top class guy.
---
Beautifully creative ideas
I was recommended to talk with Mark about designing our new kitchen as he has good creative ideas and we wanted a modern contemporary kitchen to go into our new extension. Mark created a lovely design that we are both very happy with.
---
Everything we could have hoped for
We worked with Mark + Lisa earlier in the year when they helped us with making over our kitchen. We went back to Mark to design our second kitchen which is absolutely beautiful. It's modern and stylish – everything we could have hoped for.
---
Great choice of kitchens and sensible pricing
We have worked with Mark over a number of years now. We give our customers Mark's details to work with them on designing and installing their kitchens because our customers like Mark's designs, the choice of kitchens and sensible pricing. From our point of view, we can be confident that Mark will do a good job so we can get on with doing ours. Mark has just done my kitchen at home, that also looks great. Thanks Mark!
---
Honest and passionate about his design suggestions
I first used Mark to design the kitchens on a project that I was the architect and project manager for. I then chose to work with Mark again when I wanted to change my kitchen at home because I found he added value to my own thoughts and was both honest and passionate about his design suggestions.
---
Many thanks for the great job you did making over my kitchen.
The quality of the doors and worktop are excellent, much like the customer service which is rare these days.  And it didn't cost the earth either!
---
The kitchen looks amazing!
The tiler is coming in 2 weeks or so. I'll send you a picture when it's complete. We couldn't be happier and already are beginning to forget the old one.
---
We absolutely love it!
It looks great, it has given the kitchen a whole new lease of life. Both you, Mark and Perry have been fantastic at every stage of the process. We will not hesitate to recommend you to anyone thinking of doing the same.
---
We are over the moon.
I am so pleased with the end product, it looks like a brand new kitchen.  It's truly amazing.  The fitter was excellent, so professional. Thank you.
---