New english made ultra gloss
metallic blue kitchen
Loughton
See the full story below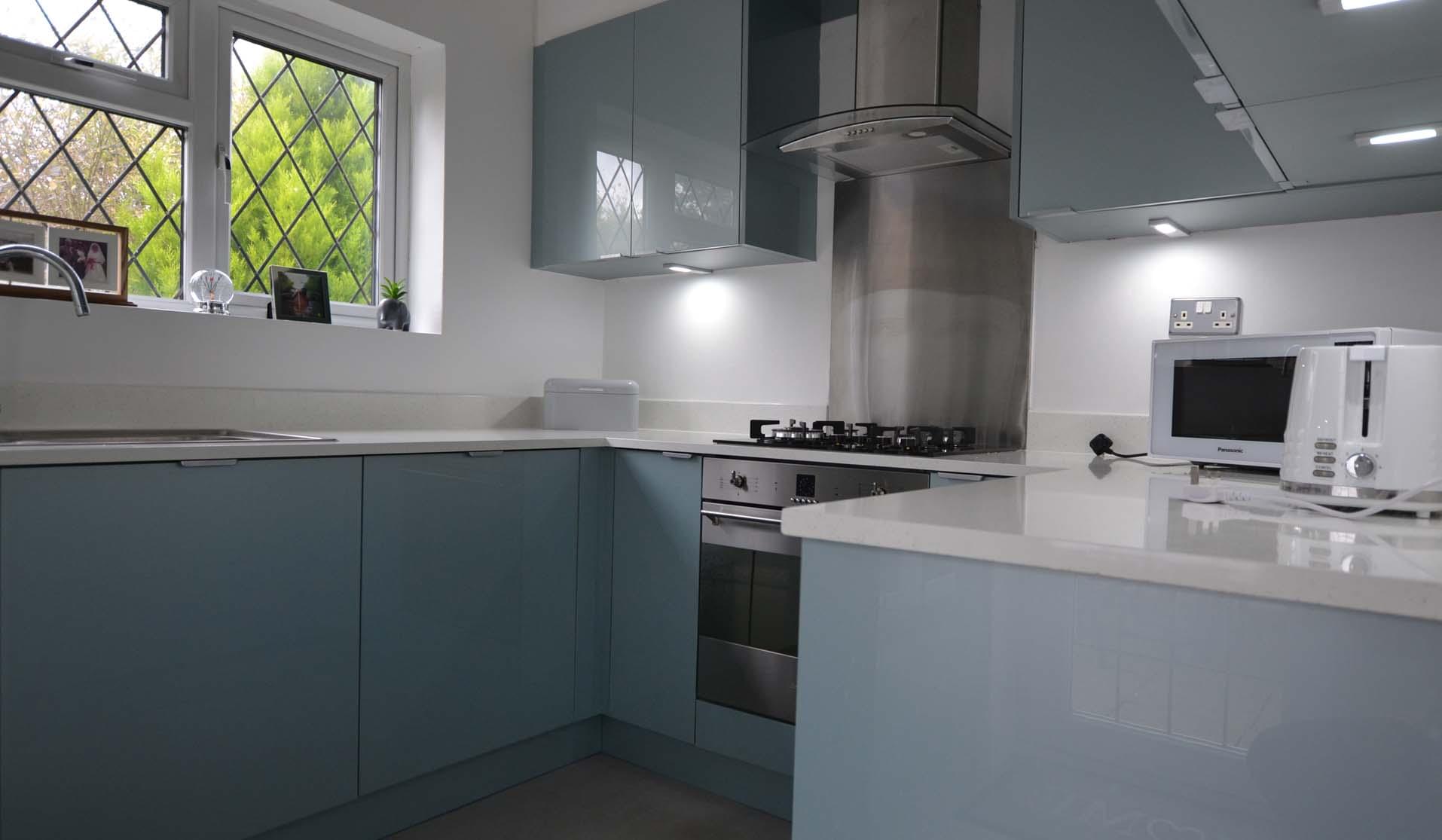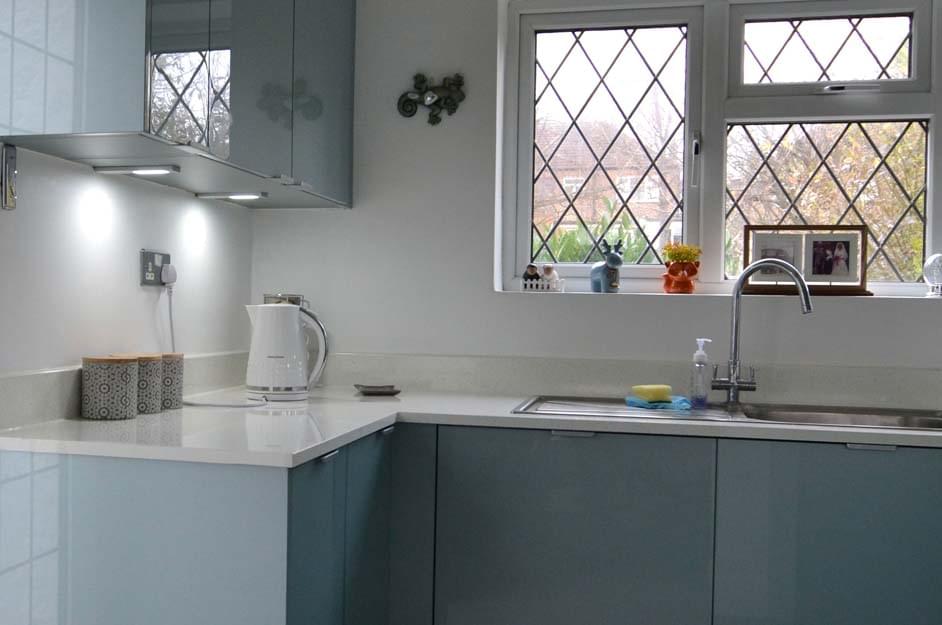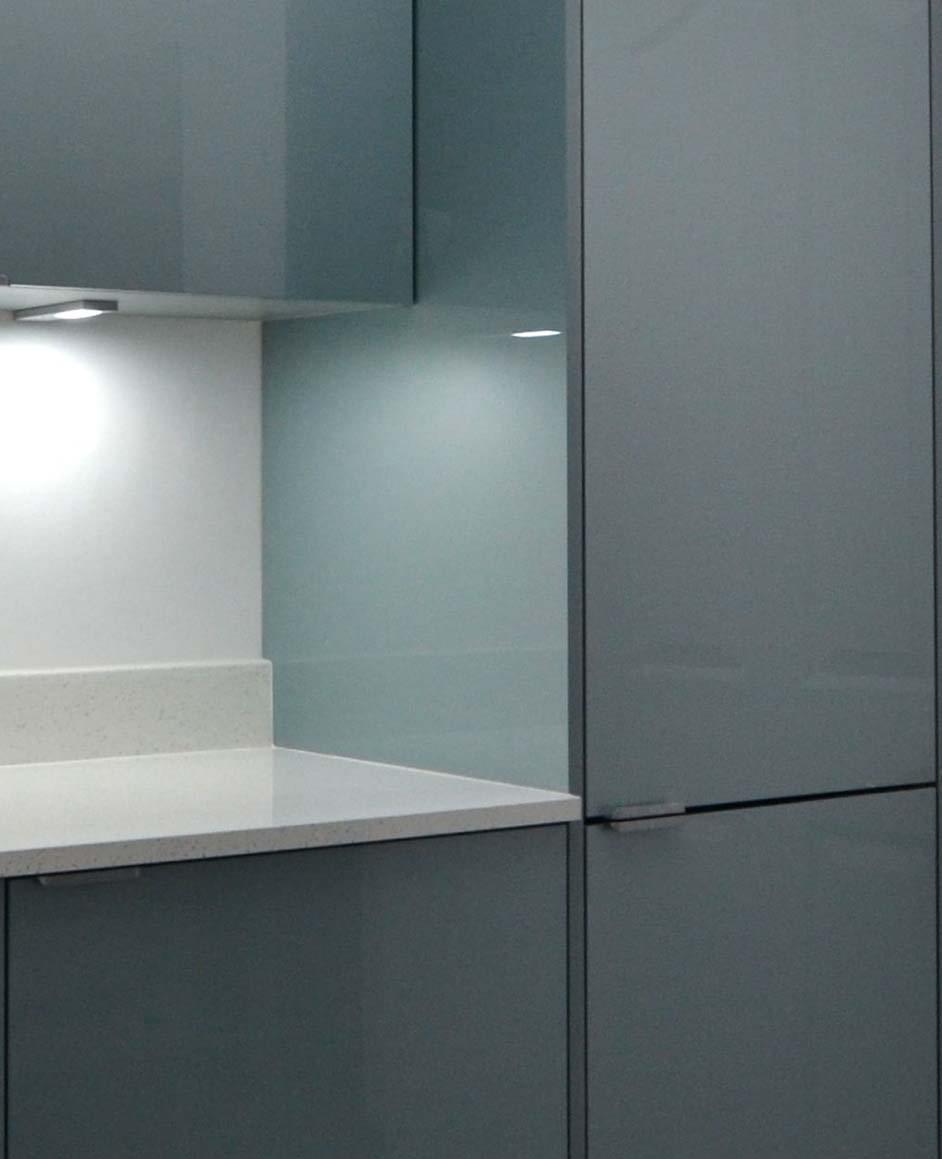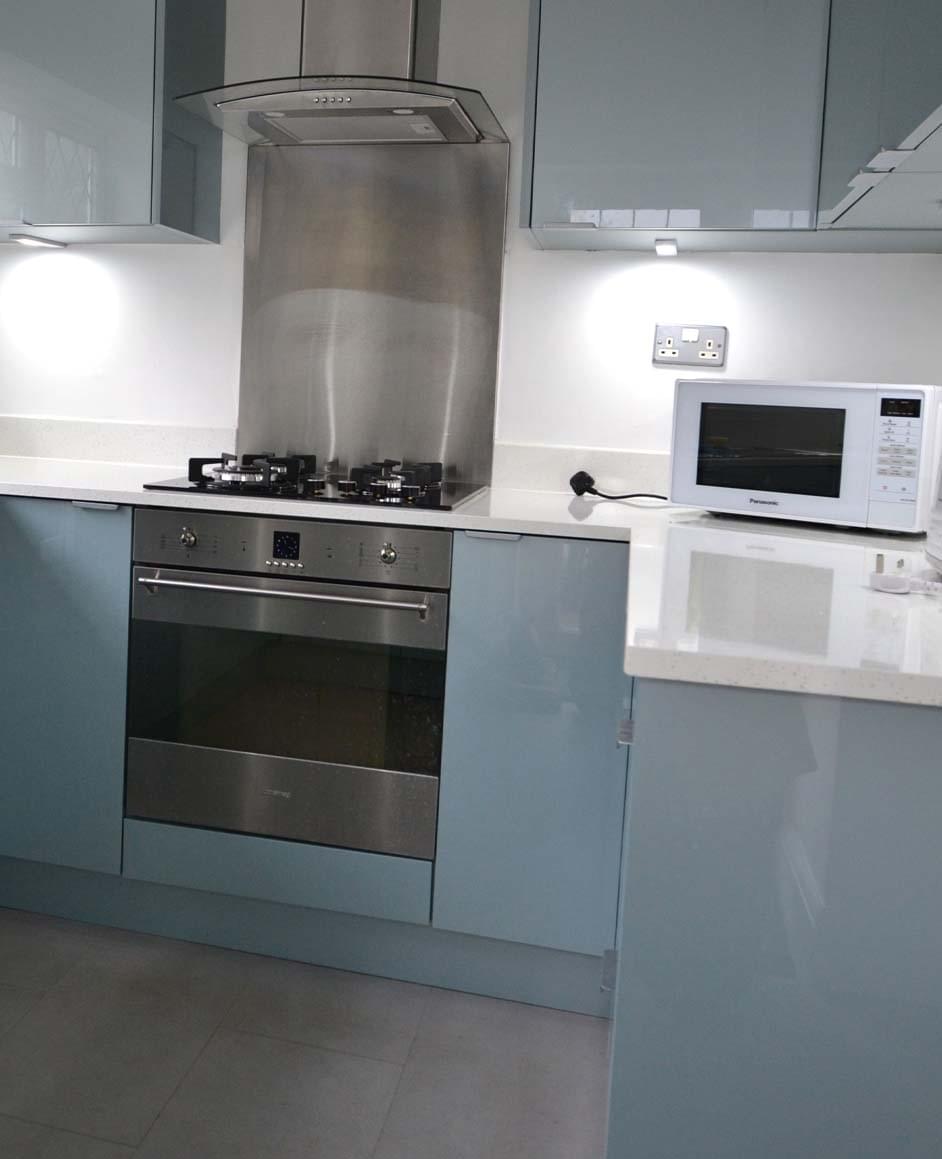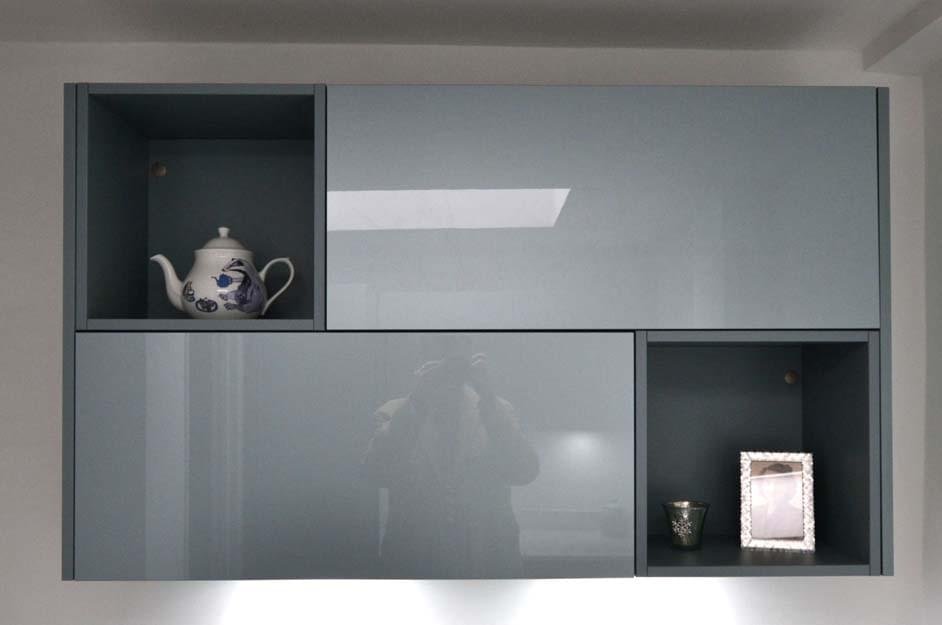 The full story...
This project was originally going to be a kitchen makeover. But when our customers thought about the changes they wanted to make to get the kitchen to look and function as they needed, they decided to go with a completely new one. The space for the furniture was in a large area but with a dividing wall. So we designed the lower level furniture in the man part of the kitchen, and the tall storage and feature décor cabinets into the utility area.
This kitchen was all about the colour palette. The chosen colour was Metallic Blue in an ultragloss finish. The worktops were in the new generation 22mm laminate white quartz with the lovely mirror fleck sparkles which looked fabulous against the blue doors. The colours reflected the brightness of the space making the kitchen look light and airy.
Next Project
Coming Soon - New Masterclass Classic Kitchen .