Matt dust grey & matt white Kitchen makeover
Falmouth gardens, Redbridge
See the full story below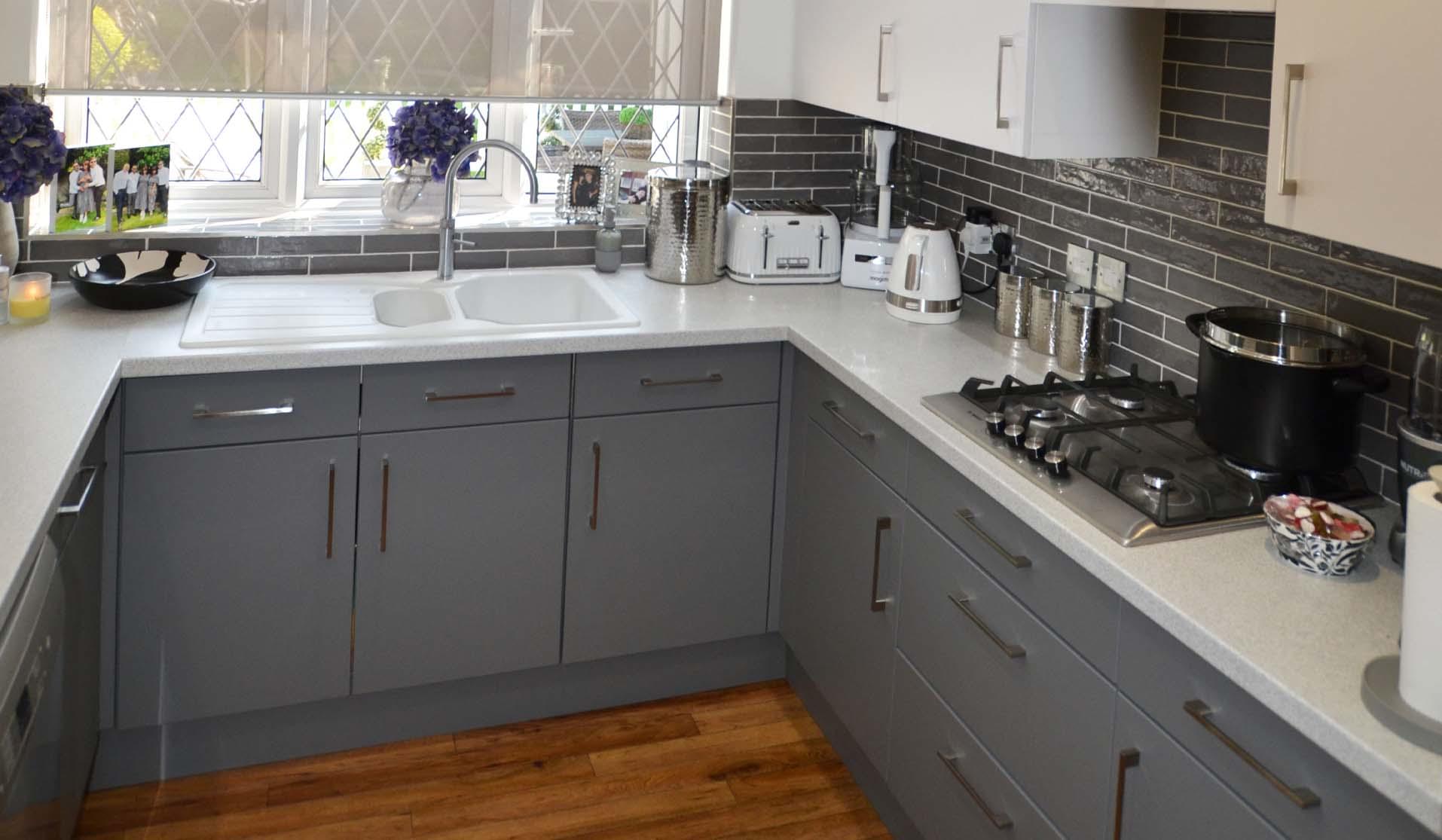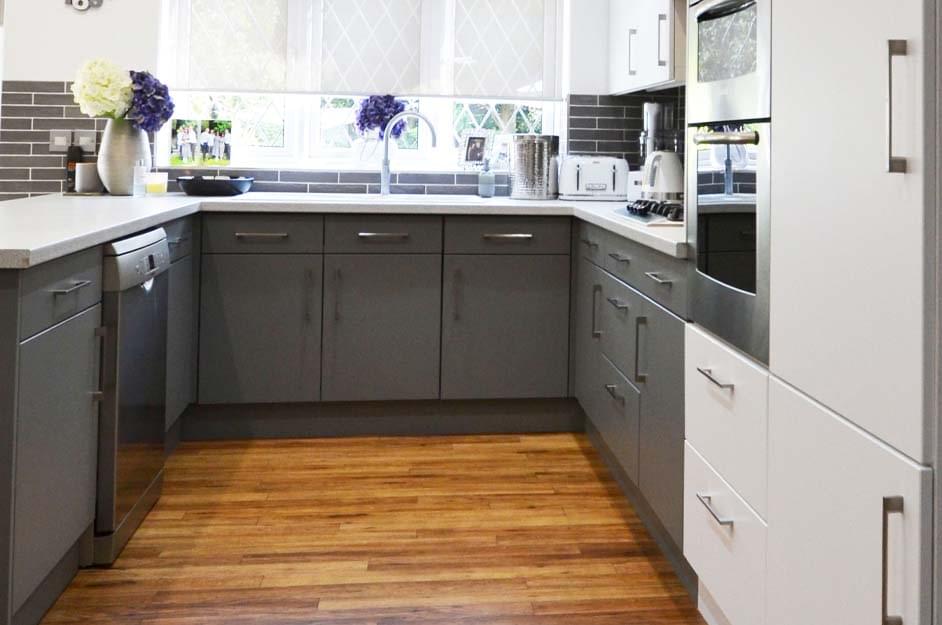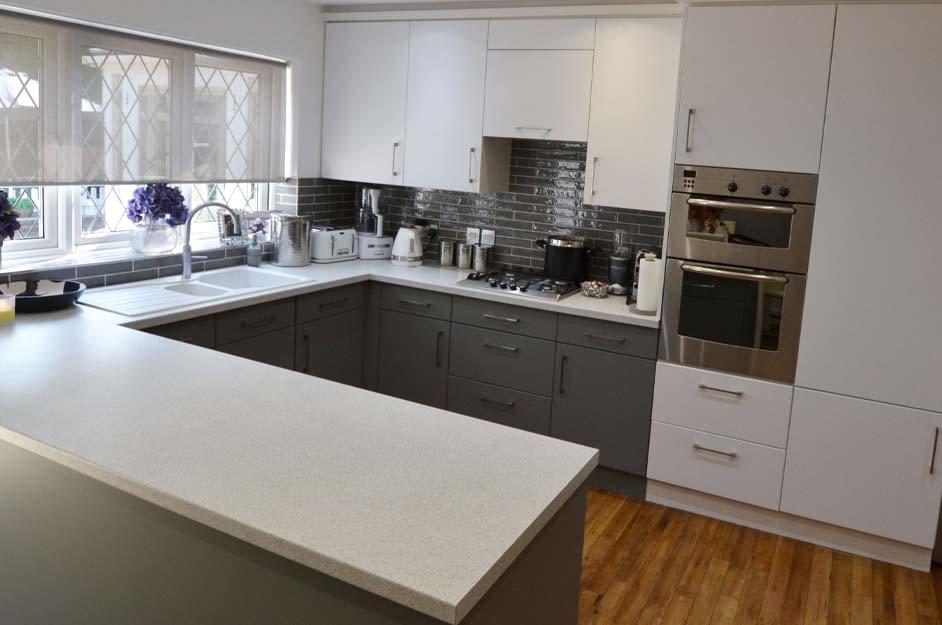 Our customer had got fed up with her tired old kitchen. She had tried painting the doors several times but this never really worked. A friend had suggested she speak with us as she was delighted with the makeover we had done for her.
After some lengthy discussions we settled on a modern flat slab with a combination of matt white and matt dust grey which went really well with her existing worktops and colour scheme.
The result is a kitchen which has come to life and given new energy to the most used room an important space in the house. We are now re-designing her utility room in the same colours and style.
Next Project
Abbotts Crescent, Loughton - Modern style kitchen makeover. Loughton project.