Serica matt light & dust grey
Kitchen makeover plus
Harwater Drive, Loughton
See the full story below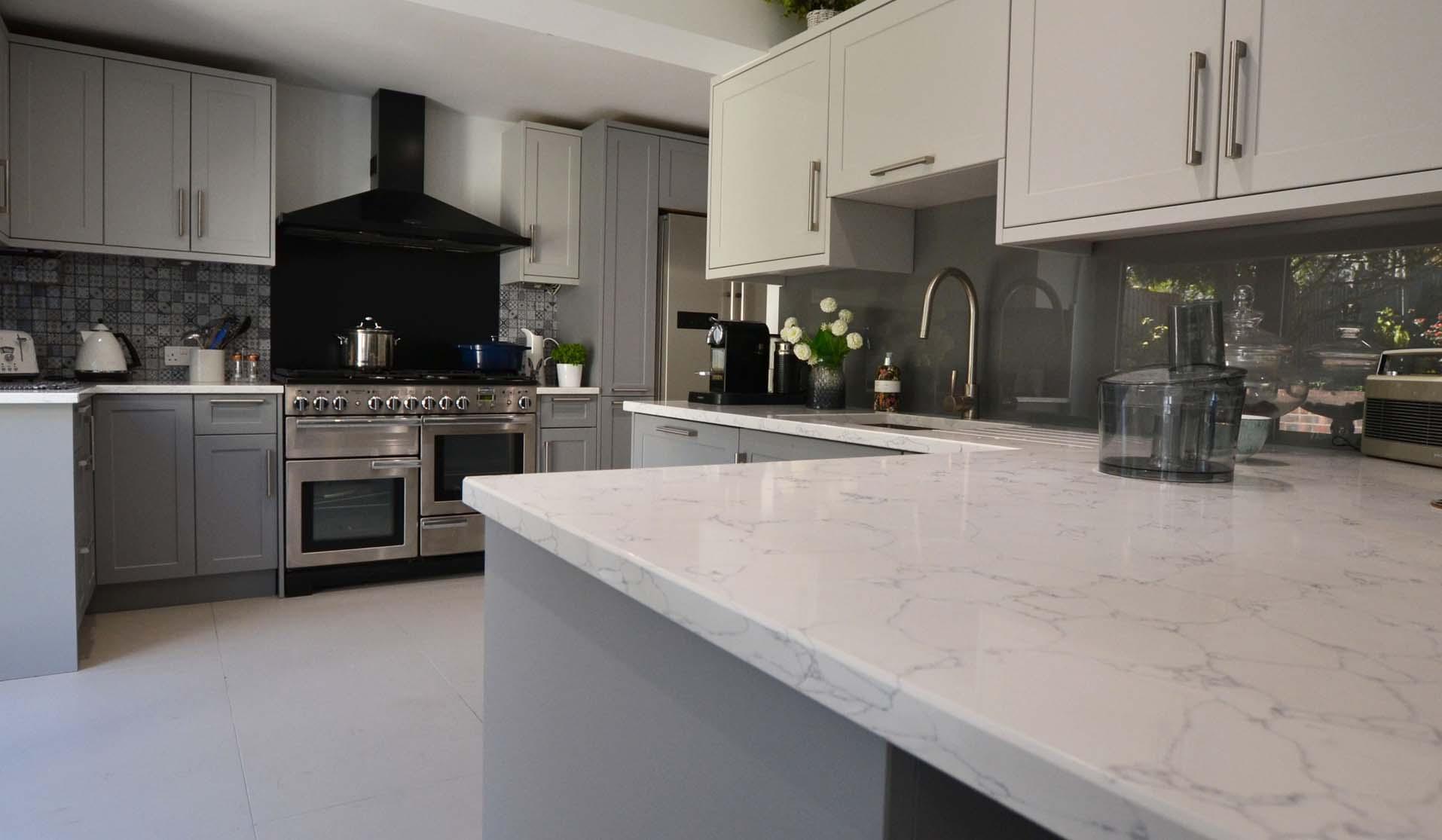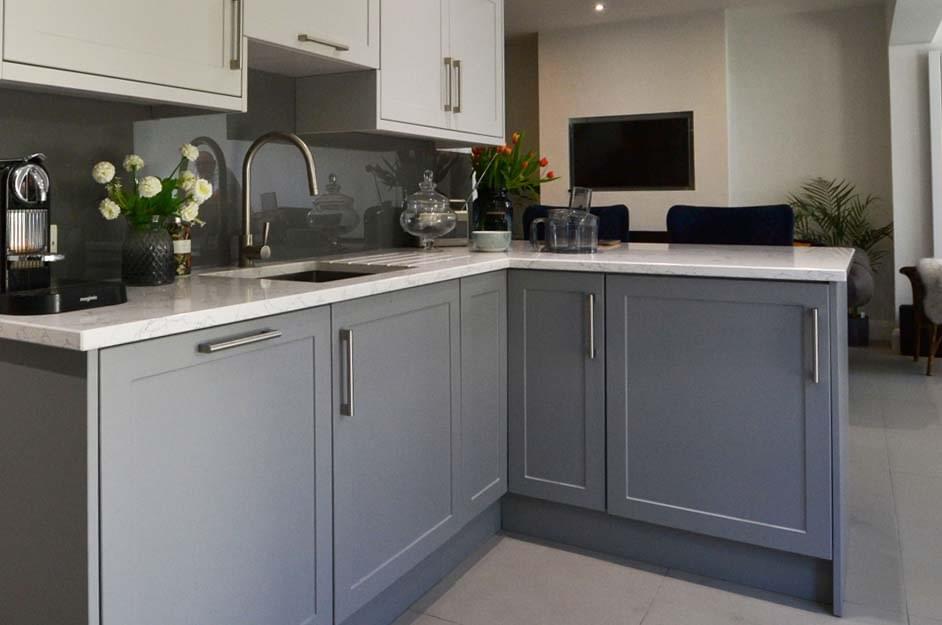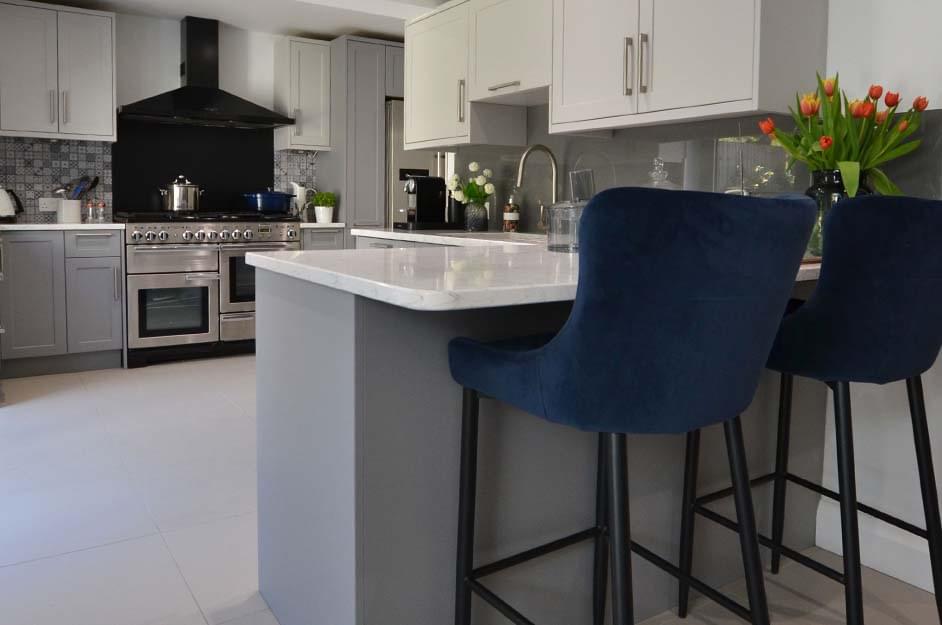 This project was a combination of making over part of the old kitchen and adding complete furniture to a new area. Our customers had an extension and needed additional furniture to link the new open plan space with the existing kitchen.
We designed the new area to accommodate the sink, dishwasher and washing machine. We also created a peninsular with a casual seating area and bar stools. The modern shaker thin frame door style and colour palette was further enhanced with the white venato stone worktops and charcoal grey glass splashbacks. This makeover looked fantastic at the heart of the extension and you could be forgiven for thinking it was a brand new kitchen and not a makeover!
Next Project
Falmouth gardens, Redbridge - Modern style kitchen makeover. Redbridge project.